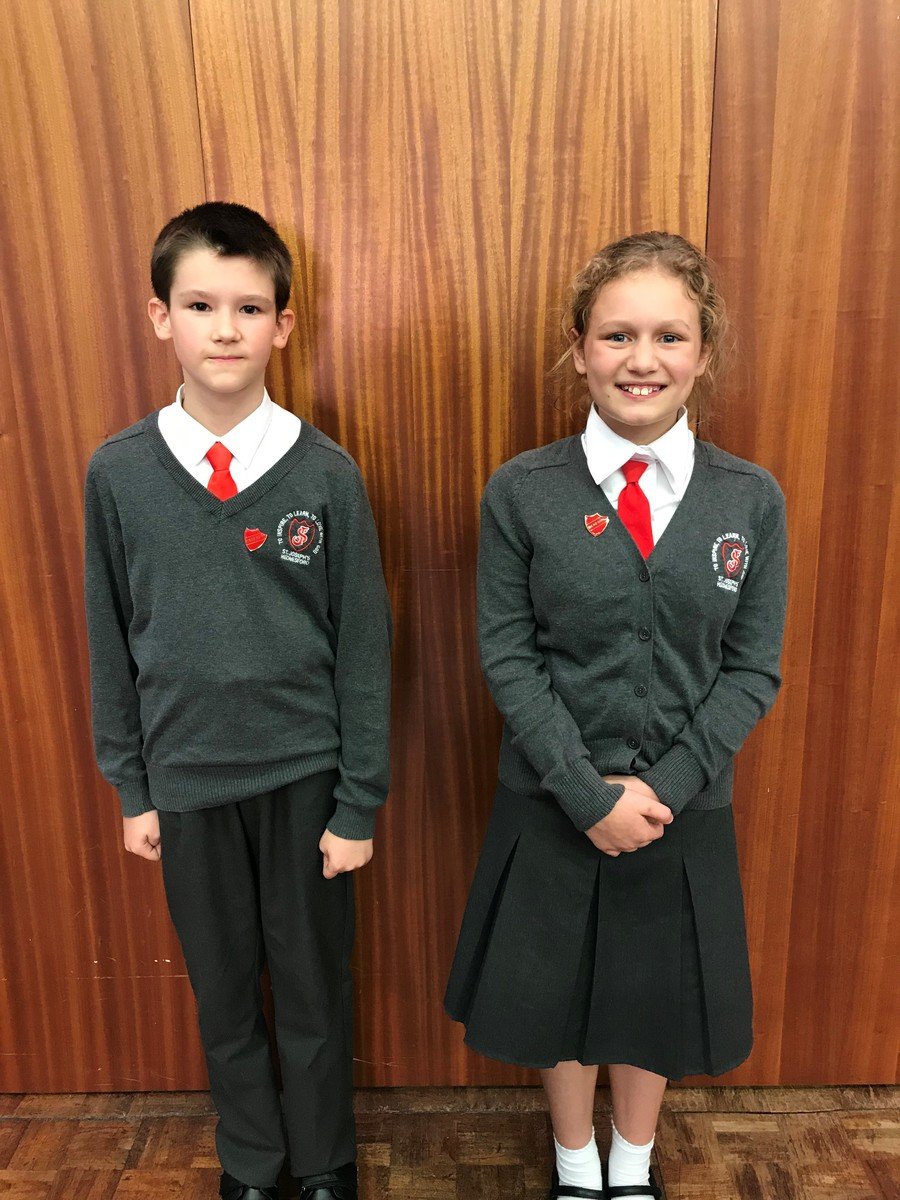 Hey I'm David and I am Head Boy. I really enjoy being head boy and will work as hard as I can to represent the school. I was voted to be head boy by the other children in year 6 my favourite subject is Maths and I love learning about space with my Dad.
Some of my hobbies are to solve Rubik's cubes, read and drawing. I'm not sure what I want to be when I'm older but I definitely want to go to cubing competitions where you solve Rubik's cubes as fast as you can. I'm also 100% Polish, my Parents being from two small towns, Grudziadz and Grupa. At home I also have a pet dog named Shadow (he's white) and used to have a hamster named Kundzia who bit my friend Adam. My biggest inspiration is Feliks Zemdegs an Australian Speed-Cuber (A Speed-Cuber is someone who solves the Rubik's cube at abnormally high speed) he can solve the Rubik's cube in 4.22 seconds which is the world record. At school I have lots of friends and I enjoy spending time with them. Thanks for Reading!
Hi, my name is Hannah and I am head girl at St Joseph's Catholic Primary School. I really enjoy being head girl, representing your school and working with our amazing head teacher, Mrs. Bennett. I am 11 years old and I love reading books. I will try my best to be a great representative for our school as well as getting it higher than the current 7th best school in Staffordshire in the ranking of schools in Staffordshire. My role as head girl includes some jobs. This may include:
*giving speeches
*showing visitors around school
*commentating Sports day
*and representing our school.
At home I live with my Mum and Dad – and my brother and sister. My brother, sister and I all want a dog. We're just waiting for the right time. My sister (Evie) is in year four and my brother (Thomas) is in reception.
Our school has a reading cloud where children can talk to friends, recommend and see books that others have recommended. Our School's library is sorted into alphabetical order (from the author's last name) so the pupils can find books easily.
Every Saturday I go dancing and I love it! Most of my friends say that I'm a book-worm and I agree. I am absolutely shocked that I was voted for the role of head girl. It is a great honour to be able to work with Mrs Bennett. My favourite subject in school is science as I wish to be a scientist when I grow up. I also love all of the other subjects as well (apart from art and geography)!