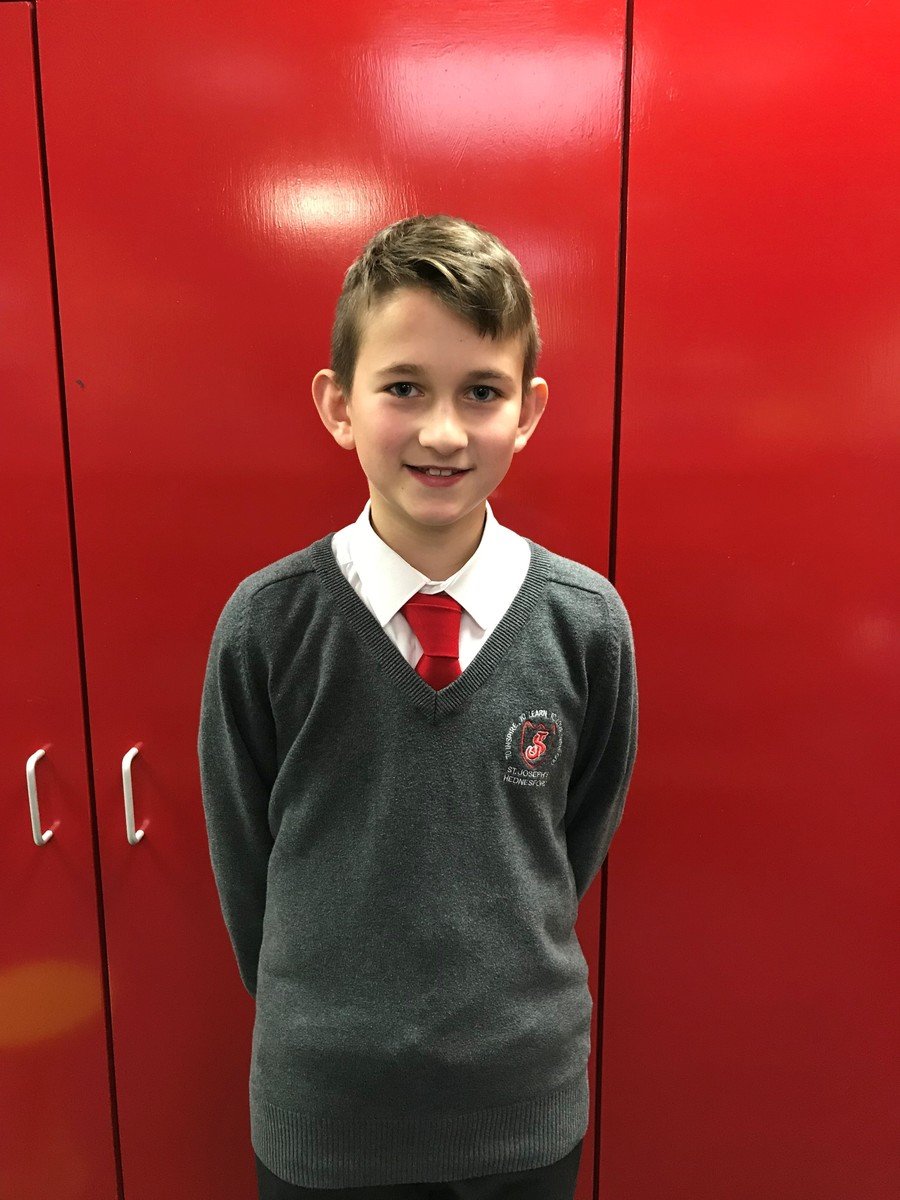 Hi, my name is Adam, I was appointed this year as Chair of School Council. We have regular school council meetings that, with the help of Mrs Donnelly, I run. The school council members (James, Aava, Jaiden, Autum, Seth, Violet, Nhu, Harry, Evie and Charlie) work with me. They have been voted from classes across our school. During school council meetings we address different school issues such as which charities we should support during the church's seasons. I enjoy working with Mrs Bennett and Mrs Donnelly and the rest of the school council.
I enjoy school - my favourite subjects are maths and geography. Outside of school I play lots of sports such as football and table tennis. At home I love spending time with my mum and dad, my dad is from Wolverhampton and my mum from Poland. My two sisters Alice and Joanna went to St Joseph's as well and my younger brother Antony goes to St Joseph's nursery. Joanna has recently received a university offer from Oxford University. I have lots of friends at school.
Thank you for reading.