Reading in KS2
A follow on from Phonics in KS1.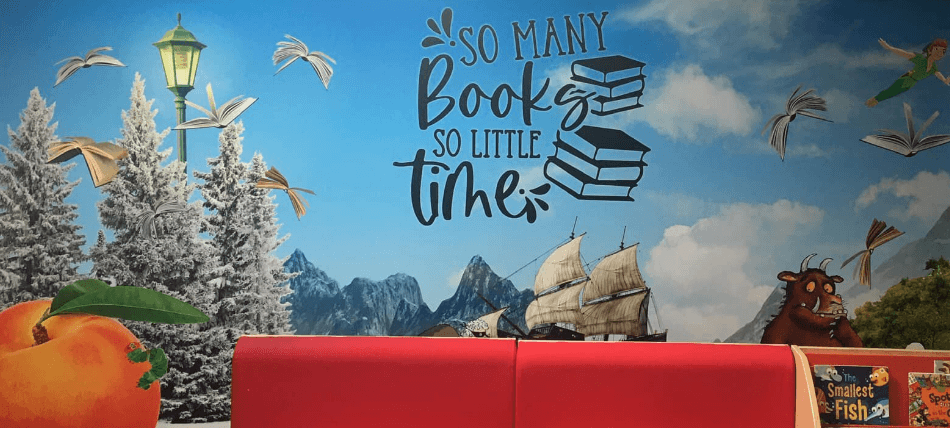 Reading at St Joseph's Catholic Primary School
Learning to read is the most important thing your child will learn at our school. Everything else depends on it, so we put as much energy as we possibly can into making sure that every single child learns to read as quickly as possible. Each time a child practises a reading skill or learns a new word, they unlock the door to knowledge and success. There are very few things more powerful than reading.
At St Joseph's aim to enable children to:
Develop a love of reading and positive attitudes towards reading so that it is a pleasurable and meaningful activity
Use reading skills as an integral part of learning in all curriculum areas
Read and respond to a variety of texts whilst gaining increased level of fluency, accuracy, independence and understanding
Develop different strategies for approaching reading and to be able to orchestrate the full range of strategies in decoding words.
We want your child to love reading – and to want to read for themselves. This is why we put our efforts into making sure they develop a love of books as well as simply learning to read.
'All pupils must be encouraged to read widely across both fiction and non-fiction to develop their knowledge of themselves and the world in which they live, to establish an appreciation and love of reading, and to gain knowledge across the curriculum. Reading also feeds pupils' imagination and opens up a treasure-house of wonder and joy for curious young minds.'
National Curriculum 2014
At St Joseph's we host a wide range of reading challenges and competitions to encourage children to develop a love of reading and books. As quoted by a child from St Joseph's, "reading more and more books allows you to find out what you like in a book." If we are not encouraging children to read lots of different books, we are not giving them the opportunity to find out what they love about it.
When asked about their love for reading and why, a child responded, "It gives me lots of imagination. I really look forward to reading because it keeps me happy."
The National Literacy Trust states that reading has "astonishing benefits for children: comfort and reassurance, confidence and security, relaxation, happiness and fun. Giving a child time and full attention when reading them a story tells them they matter. It builds self-esteem, vocabulary, feeds imagination and even improves their sleeping patterns."
Introducing our October Reading Challenge!
Click on the above link to find out all about our October challenge.
How do we teach reading at St Josephs?
At St Joseph's Catholic Primary School we are committed to reading aloud to our children every day.
Reading aloud enables all children to access quality texts but it also enables the teacher to model expressive and fluent reading to the children.
Pupils have access to a wide range of reading opportunities that include:
Guided reading

Shared reading

Paired reading

Regular independent reading for pleasure

Home reading

Hearing books read aloud – various genres and authors. This should be something that is practised at home also - the benefits are enormous and allows children who struggle to decode text that love for books too. Watch this link to here more about the benefits reading to a child can have.

Selecting own choice of texts, including ICT texts

Reading in other subjects, including ICT texts

Buddy reading (older pupils to the younger pupils)

Teacher reading out loud in class/assembly to the children

Children reading out loud in class/church/assembly

Engaging Class texts in all year groups through quality English lessons

Reading across the curriculum
From the beginning of Reception, we use Read Write Inc. Phonics which is a highly successful English programme created by Ruth Miskin and published by Oxford University Press.
The Read Write Inc. Phonics programme is carefully matched to the new curriculum, giving every child at St. Joseph's Catholic Primary the best chance of success. See the phonics section on our website for more information.
At St Joseph's, we focus on fluency as well as comprehension. The teaching sequence begins with fluency, promoting children's ability to decode written language at word and sentence level, while learning to search for meaning in the text. The comprehension reading domains are taught through the VIPERS approach.
Click on the file above to find out more about the VIPERS reading skills.
Our guided reading lessons follow a 2 lesson cycle each week.
In the first session, a challenging text is introduced to the children and heavily scaffold through the use of taught vocabulary, teacher modelling of fluent reading and partner and group discussions. The second session is a follow up of the how well they know the text from the first session. The text is re-read and recapped independently this time and followed by a modelled independent VIPERS-related task.