Such beautiful singing at Mass this morning from the children in years 1 and 2. What a wonderful celebration for our school and parish family
22-1-23
18-1-23
Beautiful singing at Mass this morning. Such a beautiful Mass led by Year 3 praying for Christian unity.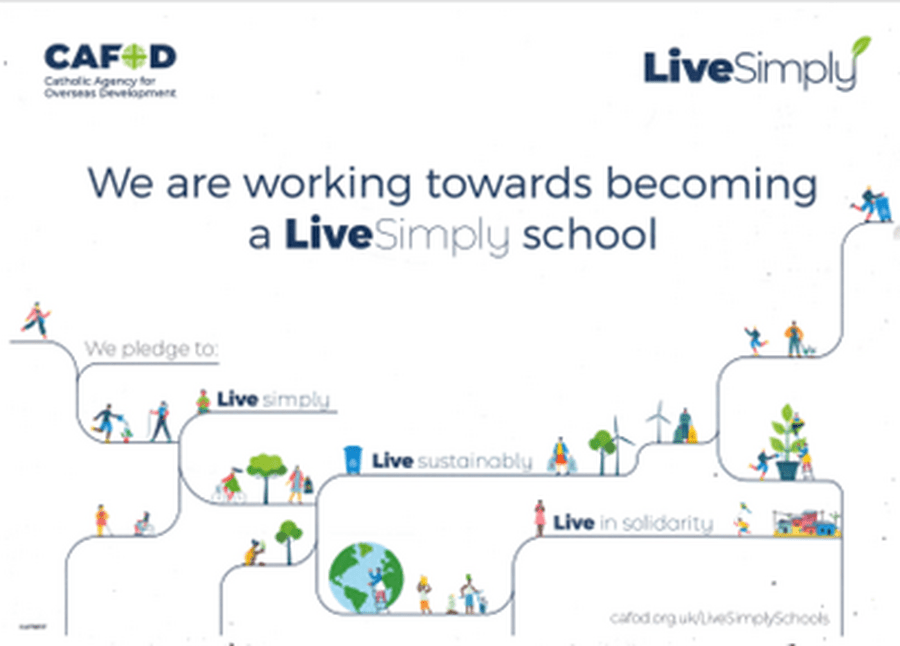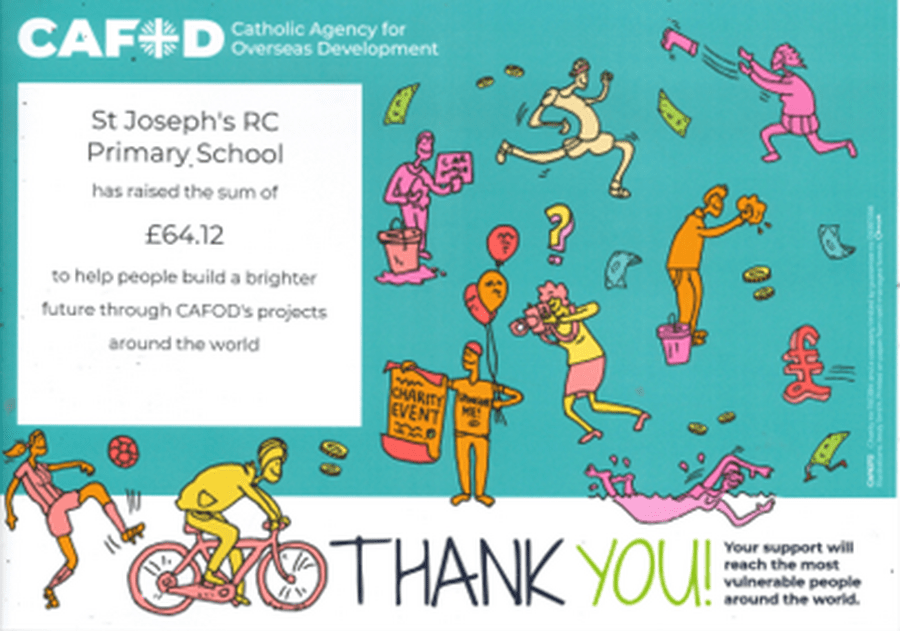 It was wonderful to welcome the families of Reception Class who joined us for Stay & Pray this week. The children helped us to reflect on Baptism and being part of God's family.
11-1-23
Thank you to all our families for their generosity this Advent. These shoeboxes will send a message of hope and love to children in need across the world.
Whole School end of term Advent Mass led by Year 5
Virtues Awards
Faith-Filled and Hopeful
Autumn term 2
Such a beautiful Christingle in Church this week. Our Key Stage 2 children led us so beautifully in prayer and song allowing us all to reflect on the true meaning of Christmas.
Thank you to all the children who brought their beautiful Bambinellis they made in school to Mass on Sunday to be blessed!
We are waiting…
During Advent the Mini Vinnies have been making cards for the sick and elderly of the Parish during their lunchtimes.
Thank you to all the parents who completed our Catholic Life questionnaire. We are delighted that 100% of parents are happy with their child's overall Catholic experience at St Joseph's!
What parents say about the Catholic life at St Joseph's School-
St Joseph's has helped my child to grow as a person.
I feel my child really benefits from the strong Catholic ethos the school shows. The values that are taught will help throughout their lives.
I really like the Catholic ethos in school and feel it has helped my child develop into a kind and compassionate person.
My child enjoys the children's liturgy at Church
It is great to see how much RE is learnt in the classroom and in the RE books.
Excellent culture and school ethos which runs through all aspects of school life.
We are pleased that the school is a happy, loving and safe environment for our child.
We are really pleased with how the school encourages the children to learn about Religion and God. Our child has been really enthusiastic about attending Church and Father Jeremy.
He talks about God and the Holy family "Mother Mary" daily and enjoys praying at home.
We are so impressed with the Catholic ethos of the school and the teachings in everyday life.
Our son sings hymns and says prayers he has learned at school- we encourage this at home.
My child often recalls what he has learnt in school and if there has been a special event or assembly.
23-11-22
Today Year 4 all wore red to mark Red Wednesday. This is an annual event organised by Aid to the Church in Need highlighting the suffering of Christians around the world who are persecuted because of their beliefs.
The Mini Vinnies planned and led a prayer service and the children prayed for families and children all over the world who are suffering violence for being a Christian.
Happy Feast of Christ the King
During November we remember all those who have died.
9-11-22
Today Year 2 walked to Hednesford War Memorial for a special celebration. A replica of an original sign was installed today at the exact time and date the War Memorial was opened a hundred years ago by Princess Alice. The children listened to some reflections and planted some poppies in remembrance of all those who died.
We will remember them
Reception Class have been very busy this week! They designed a Church and then made one altogether as a class. They learnt all about the things you would find in a Church! Great teamwork Reception Class!
(if you look closely you can even see Fr Jeremy in the Church)
Please click the following link for the ten ten parent newsletter for information about school assemblies for the month of November and ideas for praying with your child at home. Parent Newsletter
A huge thank you to Dan and Emily from One Life Music who led our whole school retreat today - Let All Creation Sing! Such a joyful day thanking and praising God for the beautiful world that He has given us. Such amazing singing from our wonderful children! Such a great day!
Thank you so much to our families at St. Joseph's for their generous donations this Harvest and thank you to our School Council for their work organising the collection. Our local foodbanks will be very grateful to receive these items.
22-10-22
Nursery have been learning all about Creation. They went on a Creation walk around the school with their home made 'Creation binoculars'. The children also decorated a special bag to take home for them to find one special item from Creation to put in it. They had a special celebration and wrote a prayer together. The children took it in turns to place their 'special item from Creation' in the basket and thanked God for it.
What an absolute privilege to pray in the presence of St Bernadette as her relics visited our Parish this weekend! Thank you to all the pupils who led our prayer service and to everyone who attended.
St Bernadette… Pray For Us
8/9th October 2022
4-10-22
Today is the feast day of Year 2s class saint, St Francis of Assisi. He is the patron saint of animals and ecology. We decided to go out into the nature area and explore the prayer garden. We said prayers to thank God for our wonderful creation.
9-9-22
Today we joined together in prayer to give thanks for the life of Her Majesty Queen Elizabeth. We reflected on her life of faith and service.
8-7-22
Year 6 Leaver's Mass with the Cannock cluster schools at St Mary & St Thomas More, Cannock
We are all enjoying joining in with Dan and Emily in the Onelife Summer Livestream- giving thanks to God for all his blessings this school year through praise and song.
4-7-22
Year 2 enjoyed their visit to Church this morning. The children listened carefully to Fr Jeremy who told them about all the different parts of the Church. They asked lots of interesting questions. Thank you Father Jeremy.
3-7-22
Well done to all the children who represented the school so beautifully at the Diocesan pilgrimage to Our Lady of Lourdes Church.
O

ur Dioc

esan Pilgrimage is on Sunday July 3rd.
There is no 9.15 am Sunday morning mass that day.
• 1 pm Refreshments available
• 2.15 - 3.45 pm - Confessions.
• 3 pm Rosary.
• 4 pm - Mass with Anointing - Celebrant Bishop David Evans.
Thank you to everyone who joined us for Year 1's stay and pray and to all the children in Year 1 who led the liturgy so well.
Well done to our Year 6 children who received the Sacrament of Confirmation on 21st June.
May the Holy Spirit guide you throughout your lives
Years 1&2 had a super workshop explaining all about the Hindu festival of Holi. The children had henna patterns on their hands and created colourful cards to celebrate.
9-6-22
Such a beautiful prayer service this morning in Reception class. Thank you to everyone who came to join our stay and pray service
21-5-22
Well done to all of the children in Year 3 who received the Sacrament of Holy Communion for the first time today. What a wonderful celebration!
15-5-22
Thank you to the children in Years 5&6 who read and supported at Mass this morning! We pray especially for the children in Year 6 who are preparing for the Sacrament of Confirmation.
Well done to Mr Sayce on completing his skydive and raising over £700 for the SVP - we are very proud of you!!
Well done to Year 6 and thank you to everyone who supported our Lenten sale last week raising money for Fr Hudson's society.
7-4-22
Well done to Year 1 for completing your sponsored penalty shoot-out.
Year Three went for a "swim" across the field for their sponsored event raising money for Father Hudson's Society. Even Mrs Davies joined in the fun!!
Please join us at Mass tomorrow- 3rd April, 9.15 am at Our Lady of Lourdes Church. Year 3 will be leading the Mass. There will be a children's Liturgy during the Mass for our younger children. Refreshments will be available in the Church Hall after Mass followed by a meeting for Year 3 parents. We look forward to seeing you there!
30-3-22
It was lovely to welcome parents, friends and parishioners back into school today to celebrate Mass with us! Its great to have our school and Parish community back together once again.
Mary Our Mother, pray for us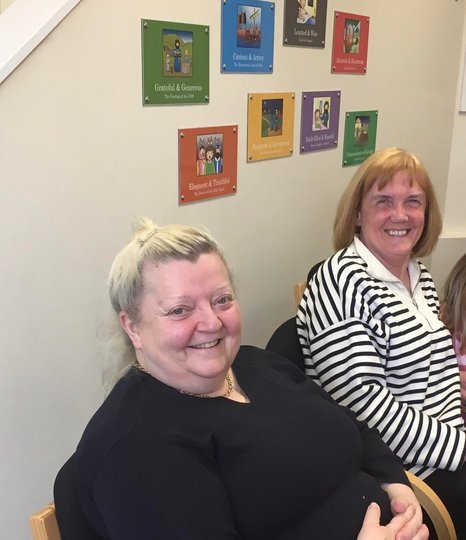 Well done to Year 4 who have completed their sponsored one mile run for Fr Hudson's Society!
Year 4 had a wonderful time today helping parishioners plant fruit trees in the grounds of Our Lady of Lourdes Church. Happy St Patrick's Day!
12-3-22
Many thanks to everyone for your generous donations for our Ukrainian Appeal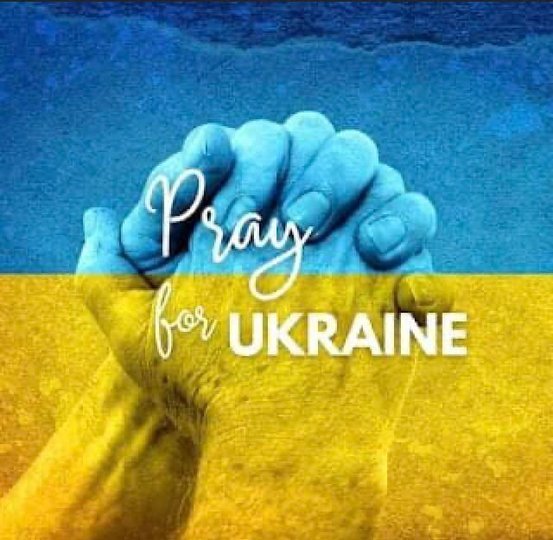 16-2-22
Congratulations Father Jeremy on the 25th Anniversary of your Ordination!
Reception class and Year 4 had a lovely treat when Father Jeremy came in to read them a story as part of National Storytelling Week!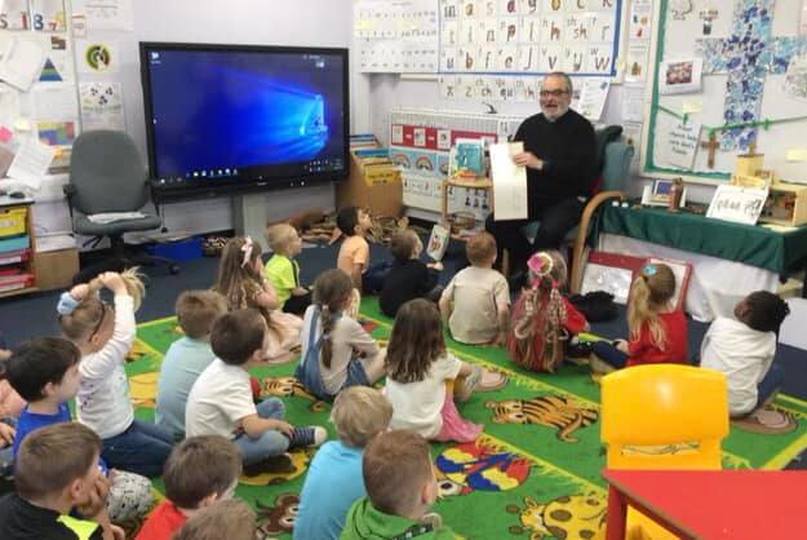 2-2-22 It was lovely to gather for Mass to celebrate the feast of the Presentation of the Lord. The darkness was broken by the light of our candles, reminding us that Jesus is the light of the world!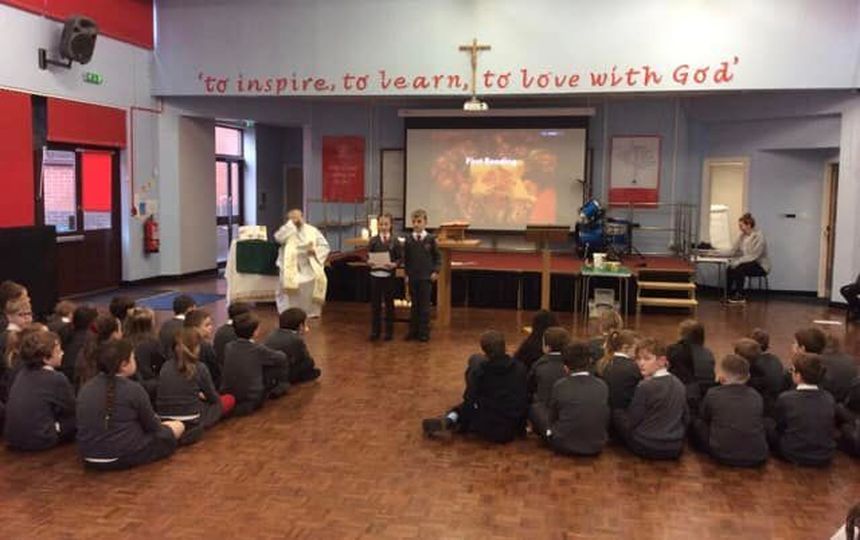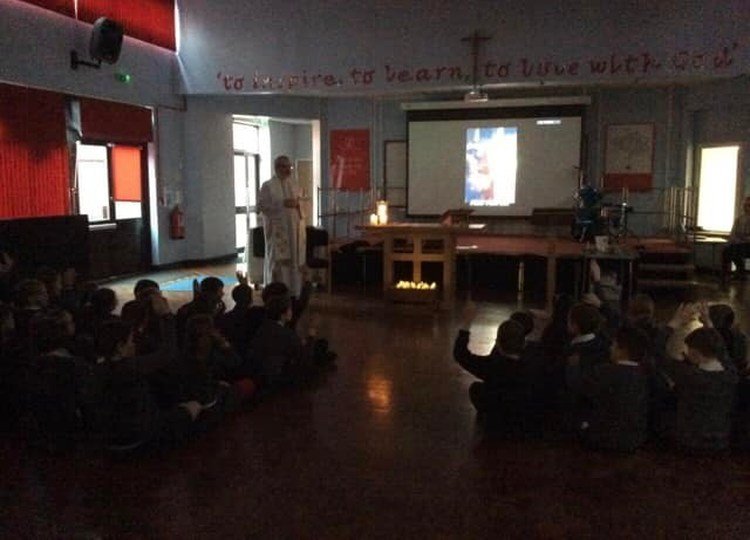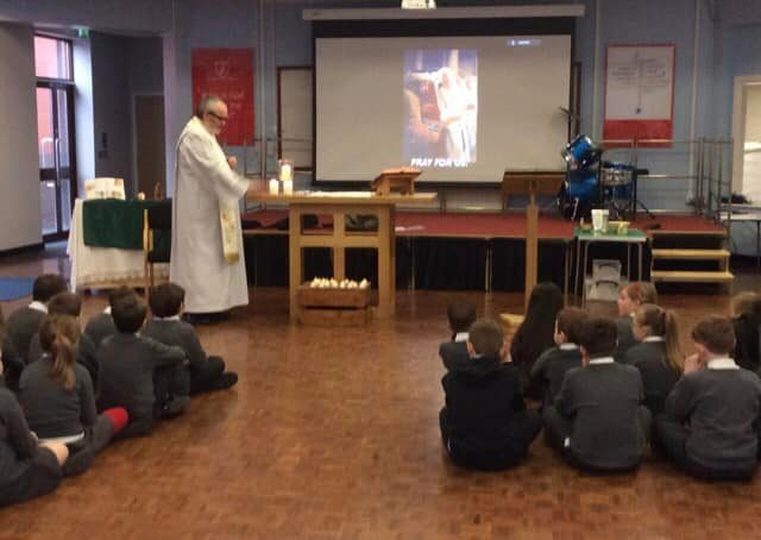 During our end of term Mass Fr Jeremy blessed the Bambinellis which the children had made.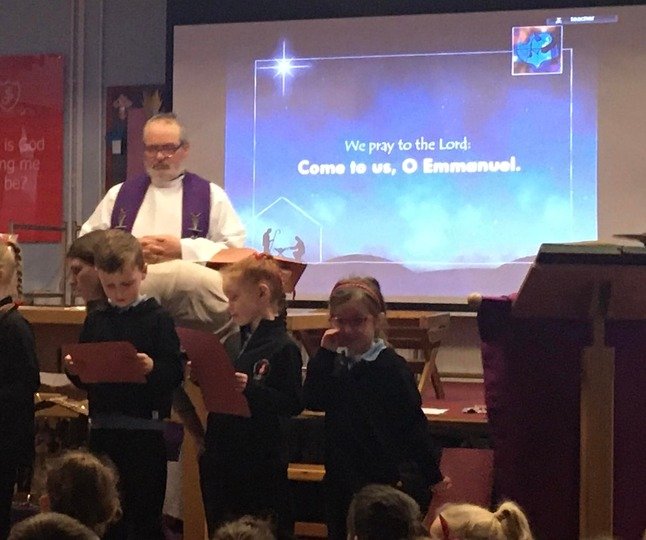 Thank you to all our families who contributed so generously to our Advent shoebox appeal and to our School Council for organising.
13-12-21 Bambinelli Sunday
Children made Bambinellis in school and took them to Our Lady of Lourdes Church on Bambinelli Sunday to have them blessed. The children in Years 3 and 6 led the Mass.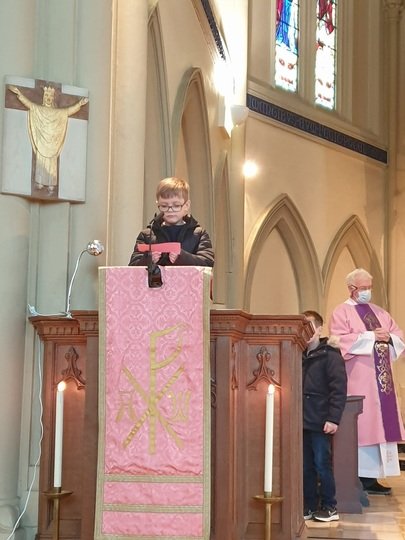 10-12-21
We had a wonderful time joining in with the Advent Onelife livestream, coming together virtually to sing and praise the Lord as we journey through Advent.
Thank you One Life Music
1-12-21
The Christingle rehearsal is sounding beautiful this morning!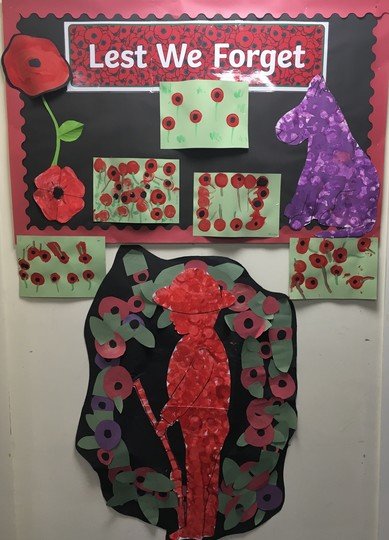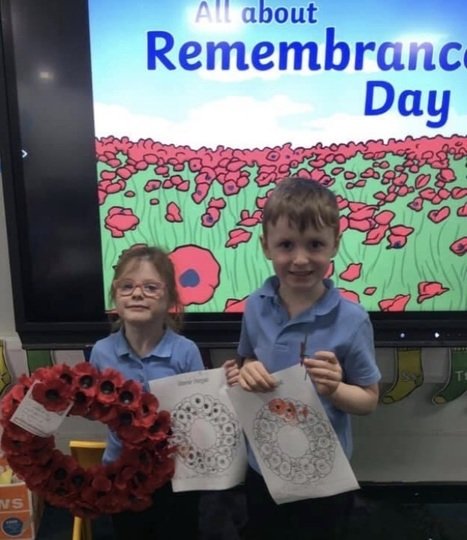 Onelife Music- We've had a lovely day with a cluster of five primary schools leading them on a special day with Our Lady
#WalkingWithMary
It was great to see our Year 6 children and their families at the Confirmation Commitment Mass at Our Lady of Lourdes Church this morning. 17-10-21
We pray for them all as they begin their preparation.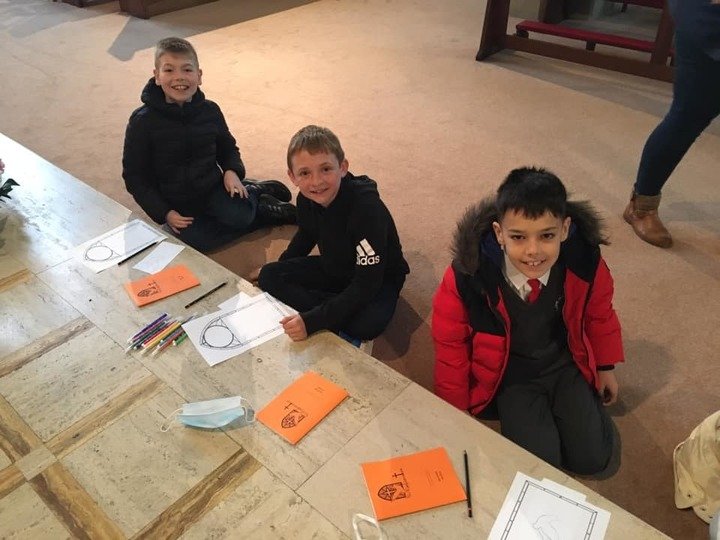 It was lovely to see our Year 3 children and their families at the First Holy Communion Commitment Mass yesterday at Our Lady of Lourdes Church. 10-10-21
We pray for them all as they begin their preparation.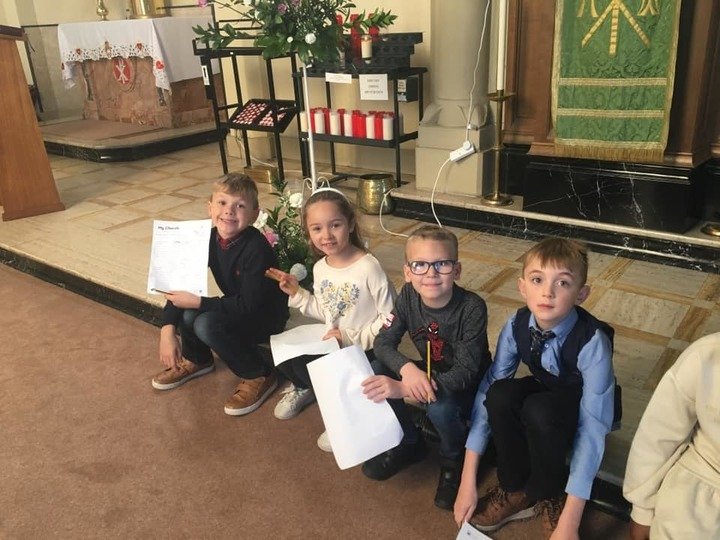 Such a wonderful and joyful celebration of Mass in school today! Happy birthday To Our Blessed Mother Mary. It was fantastic to hear the children singing so beautifully. Many thanks to Fr Jeremy!
We celebrated our Leavers Mass outside in the sunshine today! Well done to Year 6 who led the Mass so beautifully. It was so lovely to have Year 6's parents join us. Many thanks to Father Jeremy for celebrating the Mass and for all his support and guidance.